I love to go outside, but Mommy says it's
too dangerous for me to wander around by myself. I do not like
to walk on a leash as my brother, Moose, does. So...Daddy bought me a
PLAYHOUSE!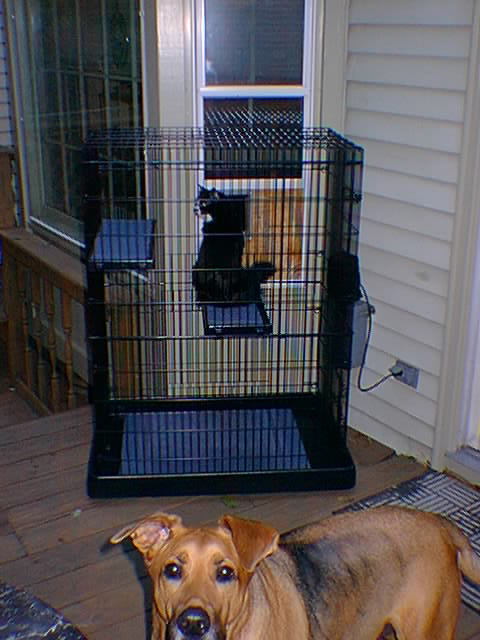 L.D. says, "It looks like a cage to me!"
Well, it's not; it's my outdoors retreat.

I go in and out through the cat door installed in the window.

(I let the humans think I didn't understand how it worked
and got sooooo many cat treats!)



I enjoy watching the world from the platforms.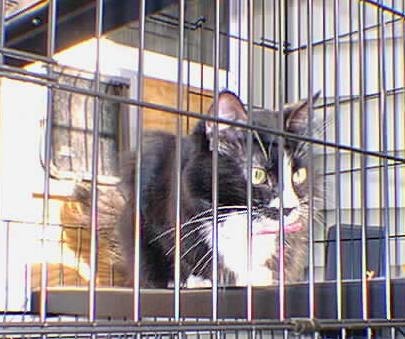 I even let Moose use my playhouse sometimes.
But I make him sit on the floor.




When Moose isn't acting like a complete twit, I will sit with him.
This has happened exactly once.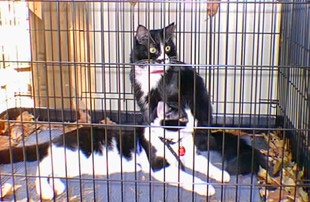 I love my playhouse and thank Daddy for buying it and putting it up for me.
I encourage all kitties to have playhouses or cat runs
or even harnesses and leashes in order to play outside and still stay safe.